Physicians
NCI physicians accept a wide variety of health plans. Please contact the physician's office or click here to verify participation in your health plan.
---
 Alan J. Conrad, M.D. (License # G48437)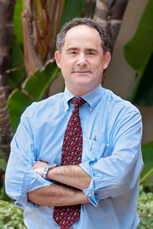 "Complex problems such as pain are best resolved with empathetic comprehensive care."

Dr. Alan Conrad developed a special interest in the treatment of musculoskeletal and pain problems after suffering from similar afflictions himself.



A board-certified specialist in Internal Medicine, he has practiced in Poway since 1987. Dr. Conrad graduated from New York Medical College and completed his residency at the University of California, San Diego. He undertook extensive studies in medical acupuncture sponsored by UCLA, and is a member of numerous professional organizations, including Alpha Omega Alpha, the medical honor society.
Dr. Conrad received a Masters of Medical Management from the University of Southern California in 2009. He became a Certified Physician Executive in 2010.
He offers acupuncture as an option to relieve neck, shoulder and back pain, arthritis and headaches when traditional techniques prove ineffective.
A native of New York, Dr. Conrad lives in Scripps Ranch with his wife and two daughters.
---
S. Douglas Klein, M.D. (License # G45289)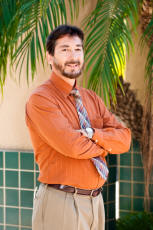 "Patients need to be fully informed and take an active role in their own treatment."

Board-certified in Internal Medicine and Addiction Medicine, Dr. Klein believes that patient education and preventive medicine go hand in hand. A graduate of Howard University Medical School, Dr. Klein completed his internship at the University of California, Los Angeles Harbor Hospital and his residency at Mercy Hospital in San Diego. The Washington, D.C. native has practiced in San Diego for over 25 years.

Married with four children and two grandchildren, Dr. Klein performs athletic physicals for Mt. Carmel, Rancho Bernardo and Poway High Schools. He lives in Poway and enjoys skiing, golf and hiking. He is a strong believer in lifestyle modification in preventing diseases such as diabetes, cardiovascular disease and cancer.
---
Kevin B. Merkes, M.D. (License # A77209)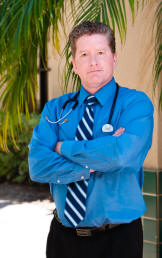 "I believe in treating the whole person; physical, spiritual and emotional thus making man whole."
Dr. Merkes graduated from Long Beach State University and earned his medical degree from Loma Linda University Medical School with Alpha Omega Alpha honors. He then went on to complete his Internal Medicine residency at Loma Linda University.
Dr. Merkes is a board-certified Internal Medicine physician with special interest in the areas of anxiety, depression, preventive medicine and dermatology.
Dr. Merkes' personal interests include religion, family, fishing and doctrinal studies.
---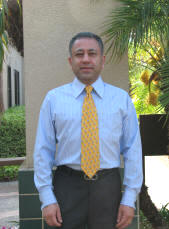 Akber M. Safi, M.D. (License # G83504)
"Being a good listener helps me really understand my patients and their concerns."
Dr. Akber Safi graduated cum laude from New York University and received his medical degree from the State University of New York at Stony Brook. He completed his internship and medical residency at Winthrop University Hospital in New York.
He was an attending physician at Winthrop University Hospital where he taught medical students and residents. In 1997, he relocated to San Diego. Dr. Safi is a member of the American College of Physicians.
Board-certified in Internal Medicine, Dr. Safi believes that developing a patient-physician relationship is essential to quality care. He is fluent in German and Persian and enjoys soccer, travel and reading.
---
Alan A. Schoengold, M.D. (License # G24300)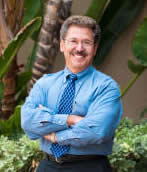 "Quality of life and good health can be maintained through preventive medicine and education."
An avid golfer and weight trainer, Dr. Alan Schoengold is a strong proponent of physical fitness and preventive medicine. His love of physical fitness led to his support of Poway High School's athletic department where he served as team physician for over 20 years.
The Brooklyn native received his medical degree at the State University of New York Health Science Center in 1969. He served two years in the Air Force and then completed his Internal Medicine residency and six months of Cardiology fellowship at Mercy Hospital and Medical Center.
Dr. Schoengold is board-certified in Internal Medicine and served as Pomerado Hospital's first chairman of the Department of Medicine and later as chief of staff. He has been on the board of Sharp Community Medical Group for twelve years and has served as its President for six years. Dr. Schoengold lives in Poway with his wife and one of his four daughters.